Google Search: Solar Installer Near Me
Your search result will come up with many companies who you may or may not know. It can and should be a tough decision to make. We understand installing solar is a huge investment and you want to be taken care of. Let us taking the guessing out of choosing an installer.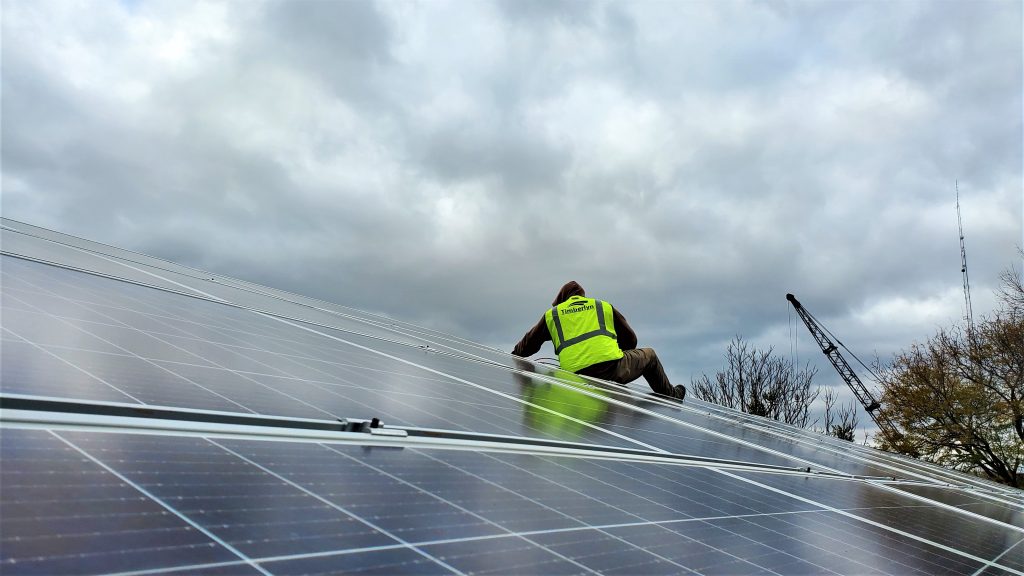 Why choose Timberlyn to install your Solar Array?
We are Small Town, Local, and here for the long haul
One Point of Contact – No call centers
Self-Performing Install
Our Engineering Partners are also Small Town – Simpleray from Fairfield, IA
Licensed, Bonded, and Trusted since 1990
Why should you choose a local installer?
From the initial sales meeting through the installation to the final handoff, Timberlyn will be there for you. We believe our approach of teaming up with exceptional solar professionals and adding our proven installation practices provides our customers the service they demand and deserve.
ONE HAND TO SHAKE: Forget dealing with multiple companies. Timberlyn will assign one Project Manager to your site and give you his or her direct line to communicate with.
SPEAK TO A REAL PERSON: No one wants to call a machine about issues with their solar array. At Timberlyn, we'll make sure you speak with a real project manager to get things done faster. The last thing you want is for your array to not produce electricity.
WE INVEST IN LONG TERM WITH OUR CLIENTS: Timberlyn, Inc. has been serving our clients for more than 30 years and we are a respected leader and employer in our community and the industry.
EMPLOYEE TRAINING: We employ licensed electricians and experienced technicians from your community.
We have offices in Geneseo, IL and Electrical subsidary in Durant, IA
(309)-944-1297
Check us out @ https://timberlyn.com/services/solar/